7 tags
NEON TYPE GOODNESS
The Neon Museum, located in downtown Las Vegas is home to over 150 out-of-commission neon signs from businesses, casino resorts and motels located in the Las Vegas valley.  Ranging in date from the 1930's to present day, the signs have been rescued and/or donated to this not for profit organisation, showcasing the history of the city through it's most famous iconic artform. The Neon...
GEMMA O'BRIEN
Gemma is one of my all time favourite hand typographers, whom I was lucky enough to hear speak at FieldTrip 2012 in Sydney. She certainly gave an entertaining and inspiring talk about her process, her working environment (complete with pot plants by the lecturn!) and she also gave a demo of her amazing skills.  She has recently updated her profile on the loop with some recent work. The image...
CREATIVE BUSINESS TIPS
Great article on theloop about running a successful creative business. I have found a lot of great work opportunities on The Loop last year and looking forward to many more in 2013. What a great resource!
3 tags
WHAT THE FLIP IS SUGRU?
An amazing new product that has so many uses, it's mind boggling! Sugru is a playdough like substance that cures overnight to form a silicone rubber, allowing you to modify, repair or even re-design badly designed products. Brilliant! Awesome branding too!
4 tags
SWISS TYPE RESOURCE
This amazing resource is derived from an exhaustive research on the Typographische Monatsblätter (TM) focussing on the issues from 1960 till 1990. The Typographische Monatsblätter was one of the most important journals to successfully disseminate the phenomenon of 'Swiss typography' to an international audience. With more than 70 years in existence, the journal witnessed significant moments in...
1 tag
1 tag
3 tags
NEW LOGO STAMP
I had my logo made into a stamp which I'm using in a personal project I'm working on now. It only cost me $33 to order online from a shop in Port Macquarie, including express delivery! Bargain :) Stay tuned for updates on this project in the next couple of days…
5 tags
VINTAGE LOVE
Associate Editor of GQ magazine Andrew McUtchen designed his wedding invitations based on an Australian vintage poster (yes, apparently we do have them!) by Percy Trompf. This inspired him to search out more examples of Australian vintage posters for his home. Discovering many and wanting to share them with the world, Andrew approached the original artist's trust to seek permission to...
7 tags
PERSONAL WORK
Here's a sneak preview of a personal project I'm working on at the moment. I love having the time to work on self promotion projects and this is the perfect time of year to thank my clients for their business and wish them seasons greetings….stay tuned for updates!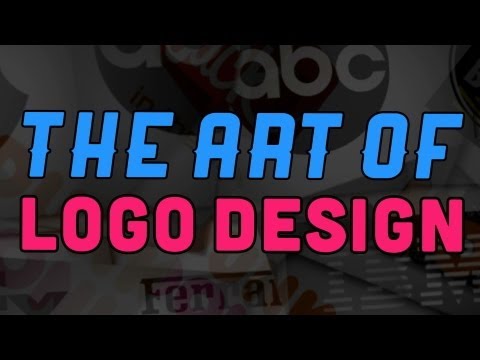 FREE FONT FIESTA!
Who doesn't love free stuff? As a graphic designer, you'd be daft to not love free fonts. Not that I advocate the incessant downloading of every free font out there. Its about choosing the best that you will actually use. Less is more…
STUDIO ENVIRONMENT
I'm a big believer in the value of a positive work environment. The people you work with can really make or break the quality of your work and your productivity. Luckily, Matilda agrees and has agreed to help me out by art directing today.
GEORGIA PERRY
There's nothing like beautiful illustration work to brighten up a Monday. Such is the work of Georgia Perry, a talented designer / illustrator based in Sydney. Georgia works freelance ad also with Boccalatte in Surry Hills.
SWOON!
Yuko  Nishimura makes these beautiful pieces of what look like folded paper into incredibly beautiful works of art. Such a simple idea, beautifully executed. *swoon*
LETTERPRESS LOVE
Beautifully executed letterpress businesscards. I love the idea of using a pattern as a graphic element, coupled with simple typography. Really communicates a sense of uniqueness- perfect for a bespoke business like suit tailoring or architecture or custom or handmade jewellery. Lovely work by Laurie DeMartino.
BEN GOSS ILLUSTRATION
Beautiful illustrations by Sydney ased artist Ben Goss
6 tags
PAPER MACHE MAGAZINE
Papier mache's online and print magazine showcases artists, photographers, designers, illustrators, writers, inventors, creators, kids, dreamers, doers and magicians. It is produced by The Convenience Store in Sydney, helped by an assortment of stylists, photographers and writers bound by a quest for creativity and originality. Great Australian editorial stuff! I'm sure we'll be...
4 tags
TYPEFIGHT
If you thought Fontbot was cool, you're gonna love Typefight! Type Fight started as a project to distract Drew Roper, Ryan Paule and Bryan Butler from their day-to-day grind. Each week they ask two designers to create the same letter and pin them against each other in the typographic ring to battle it out for best looking character. Every so often Drew & Ryan will design their own...
6 tags
Watch
A video by the very talented photographer / videographer Benji Barnes. Buena Vista cafe and bar was my slice of escapism when I was living in Clapham, South London. Having spent three years living in Barcelona prior to London, this place was where I could enjoy the music, food and mojitos of Latin American culture that I missed so much. Benji has done a great job of capturing the atmosphere at...
4 tags
PACKAGING LOVE
Stockholm Design Lab have produced this beautifully simple packaging range for IKEA. As if their furniture wasn't desirable enough, I would be buying a tube of crab pate just for the tube!
4 tags
TOP 20 TRENDS FOR 2012
Nick Carson has written up the top graphic design trends for 2012. Do you agree with his assessment? Read the full post on Creative Bloq
4 tags
4 tags
PACKAGING LOVE
What is it with cereal brands and beautiful packaging? I thought the UK's Dorset Cereals was untouchable in the lovely packaging stakes until I saw Table Of Plenty's Musli range in Woolies on the weekend. Not quite as pretty (no foiled logo and no lovely kraft paper) but pretty damn good anyway :)
IS LESS, MORE?
Antrepo has designed a series of packaging samples for a few international brands, giving their products a minimalistic feel. They show how certain products can be repackaged with a minimalistic feeling and still be equally impactful in a 'maximalist market'. Source: Design Taxi I have to say I'm inclined to agree. A well known brand like Nutella or Mr Muscle can certainly afford to strip...
6 tags
NEW BUSINESS CARDS!
Very pleased with my new business cards from Worldwide Printing in Crows Nest. They are a sexy 400gsm, cellosheen finish on both sides with a Pantone silver and spot UV on both sides. Very sexy cards and not as pricey as you might imagine- check out their Platinum Range…
6 tags
FINDERS KEEPERS
On Saturday the 2nd June I visited The Finders Keepers art & design markets at Carriageworks in Everleigh, Sydney. Firstly- What an incredible venue! Hard to imagine this warehouse with glass roof space was once a train repair yard, but the rusted pylons and sunken rails in the floor were a pretty obvious reminder. Secondly, I was impressed by the variety of original products on display....
3 tags
JOSE ROMUSSI
Jose Ignacio Romussi Murphy embroiders vintage photos of dancers with colourful thread. I love the idea of using a found object to create a new piece of art. Very inspiring… photogrphy
2 tags
PORAS CHAUDHARY
Today I stumbled across the work of Indian born Poras Chaudhary. And I could not stop looking at his colourful images of the festival of Holi. Celebrated on the day after the full moon in early March every year, it is also called the Festival of Colours, during which people throw powdered paint at each other. No wonder he is the winner of several internationally coveted awards. Simply arresting...
3 tags
LONDON 2012 TICKETS
I think the new London 2012 Olympic Games tickets unveiled today and designed by Futurebrand are terrific. Love the bright colours, which are rumored to be associated with wayfinding collateral to help spectators reach their destination. Each ticket features a pictogram designed by SomeOne which were unveiled in late 2009. Security feature include a hologram, barcode and name of the booker.
3 tags
RICHARD SWEENY
The paper sculpture of Richard Sweeny in the UK is truly mesmerising. These three examples are first laser cut and then twisted or folded by hand to create these delicate masterpieces.
TYPE GOODNESS
typegoodness.com was created by Frederik Samuel to focus on all the beautiful typography around the world. This is a showcase, as well as a resource of inspiration and finding anything related to type, covering anything from Digital, to Print, to showcasing free fonts.
Watch
This is a recent video from Hungry Castle in Barcelona. Color attack is a special stop frame animation created in collaboration with Soon in Tokyo and commissioned by Watx&Colors Barcelona. Don't forget to watch 'The Making of' while you're there!
4 tags
ZUCHNA
Zuchna in Poland have created some gorgeous minimalistic packaging for sardines. While I find myself in Thomas Dux cringing at the thought of paying $10 for a small tin of Fish For Ever tuna, I remind myself that shopping responsibly is something everyone should be into, whether they can afford to or not. If only fish For Ever's packaging was as beautiful as this…
3 tags
ANDERSON DESIGN GROUP
Anderson Design Group over in the USA have created some great vintage inspired packaging for various clients. Check out their work which covers everything from food to bible packaging!